Here is a list of sales funnel books I recommend you read to help you launch and grow your online business. Each book is full of good funnelkarma!
Disclosure: This content is reader supported, which means that if you click on some of my links then I may earn a small commission at no cost to you. Please read my disclaimer for more info.
Sales Funnel Books
Ecommerce Evolved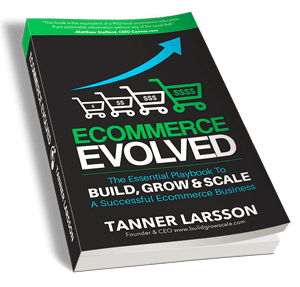 Ecommerce Evolved is the essential playbook to build, grow, and scale a successful ecommerce business. It contains a simple, repeatable, and proven formula to help you to grow your business both over the short AND long term.
You'll discover how to use sales funnels to instantly increase your income by up to 60% without spending more money on traffic. You'll also discover the two types of sales funnels every ecommerce business needs to be using, but most are not.
Magnetic Sponsoring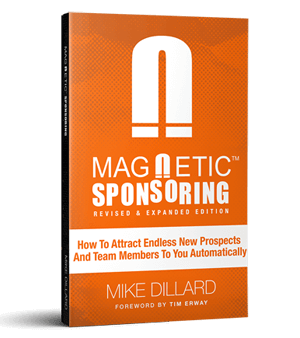 Magnetic Sponsoring shows you how to attract endless new prospects and team members to you automatically. If you're tired of chasing your friends and family members, cold calling leads, or handing out business cards, this book is for you. It is regarded as the bible of attraction marketing.
A must-read for network marketers or affiliate marketers. You'll discover how to get red-hot prospects to reach out to you. You'll learn the fastest way to start making more money. And, you'll see how to create a 6-figure income without recruiting a single person.
Dotcom Secrets [2020 Edition]
Dotcom Secrets is THE book to help you master the science of online sales funnels. Easy to read, it gives you access to all the processes, funnels, frameworks, and scripts to help you grow any company online.
Disclosure: I am an independent ClickFunnels® Affiliate, not an employee. I receive referral payments from ClickFunnels®. The opinions expressed here are my own and are not official statements of ClickFunnels® or its parent company, Etison LLC.
Traffic Secrets
Traffic Secrets helps you to master the traffic strategies to fill your website and funnels with your dream customers. Need more visitors to your website or sales funnel? This book shows you how to become a traffic expert.
Expert Secrets
Expert Secrets helps entrepreneurs looking to start, promote and grow their online companies. This sales funnel book shows you how to tell your story, build a tribe, change the world, AND get paid for it.
Network Marketing Secrets
Network Marketing Secrets shows you the three funnels that run 99% of all successful network marketing companies. The book then shows you how to replicate them online with simple sales funnels.
Copywriting Secrets
Copywriting Secrets teaches you street-smart copywriting that gets results. If you've tried to write ads, emails, or sales letters before and failed, then this is the book that will help to learn how the pros do it.