Here is a list of digital marketing training resources we recommend you use to help you launch and grow your online business. All of these courses have good funnelkarma!
Sales Funnel Training And Courses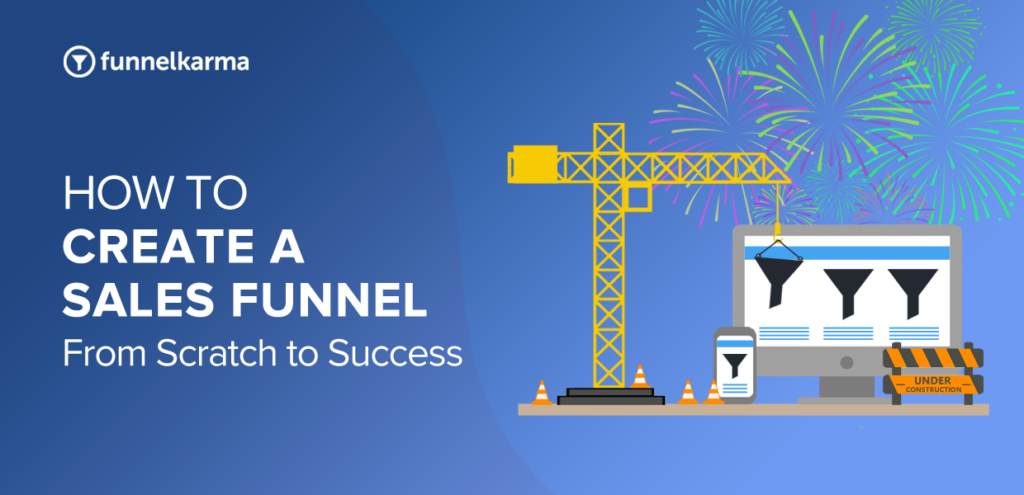 Dreaming of starting or growing a successful online business but unsure how? Worried you need a marketing degree or a bank full of cash to smash it online? Hold your horses!
'How To Create A Sales Funnel: From Scratch To Success!' is right at your fingertips. Totally free, our step-by-step guide will stop you drowning in techy jargon and start you swimming to success. Ready to dip your toe in? Dive in and watch your dreams turn into reality.
The Simvoly Academy offers free access to 66 videos that show you how to build a successful sales funnel website, ecommerce store, and even an agency. Using the Simvoly sales funnel builder, you'll discover what kind of funnels you need, how to capture leads, sell products, and coIlect payments. In a few hours you will be able to build a complete and successful funnel website.
Udemy has over 150 online sales funnel courses from top industry instructors across the world. You can learn at your own pace, with lifetime access on both mobile and desktop. Better still, all of the Udemy sales funnel courses offer a 30-day money-back guarantee.
Lurn has two online sales funnel courses. Million Dollar Funnels and Funnel Bootcamp. Both courses are taught by serial entrepreneur, philanthropist, and bestselling author Anik Singal. You'll discover the top 7 go-to funnels that have helped him to double his company's revenue, and scale his business enormously over the past few years.
The HubSpot Academy Inbound Course is an industry leading free certification course that introduces you to sales funnels (or flywheels as HubSpot calls them). Learn how to grow your business with funnels and get certified in the Inbound Methodology too!
GetResponse University List Building Program is a free online course to help you build an engaged email list and increase your sales. Created by the email marketing experts GetResponse, its goal is to help you get 1000 subscribers or more in just 90 days!
The One Funnel Away Challenge is a 30-day training course that guides you step by step to creating and launching a successful sales funnel. Created by the guys over at ClickFunnels®, it's designed for complete beginners (and experts that need help too!).
Funnel Hacking Secrets is a free webclass for individuals, small business owners and online marketers. Also created by Russell Brunson and his team at ClickFunnels®, it shows you how the best entrepreneurs use sales funnels to sell more products and services online.
Disclosure: I am an independent ClickFunnels® Affiliate, not an employee. I receive referral payments from ClickFunnels®. The opinions expressed here are my own and are not official statements of ClickFunnels® or its parent company, Etison LLC.
Disclosure: This content is reader supported, which means that if you click on some of our links then we may earn a small commission at no cost to you. You can read our disclaimer for more info.