Digital Marketing: Easy Beginner's Guide [2023]
I've got some news for you! Digital marketing is not optional.
The world has changed…
… It's not just about selling your products and services anymore.
It's about getting them in front of the right people at the right time. And then, making sure they know what to do next.
That's where digital marketing comes in.
You know what we're talking about: social media, search engine optimization, email marketing… the whole shebang.
The truth is, digital marketing is the key to success online.
And if you want to compete, you'd better get on board.
If you've ever wondered why some brands dominate while others struggle to stay afloat, it's because they've mastered digital marketing.
They have created a community around their brand that feels like home for their customers.
And guess what? You can do the same thing too!
You might be thinking that it sounds complicated and scary… but it's not!
Digital marketing is actually easier than you think.
And, it's getting easier all the time. All you need is a little knowledge and a willingness to learn new things, and before long… BOOM! You'll be selling like crazy!
So, ask yourself…
Do want to make more money?
Do you want your business to succeed online?
Do you want people to tell the world how great your company is and how awesome your products are?
If any of that sounds good to you, then…
… Digital marketing is for YOU!
That's why I've put together this easy digital marketing for beginners guide to help you learn more.
I'll show you exactly what digital marketing is and how it works. I'll also explain why digital marketing is so important for your business, and how to get started with a digital marketing strategy that's right for you.
Ready to get more customers through your door?
Great! Let's go.
What Is Digital Marketing?
Digital marketing is a form of marketing that uses online platforms and technologies to spread a message.
Businesses and individuals use digital marketing to connect with customers, build brand awareness, promote products and services, and increase sales.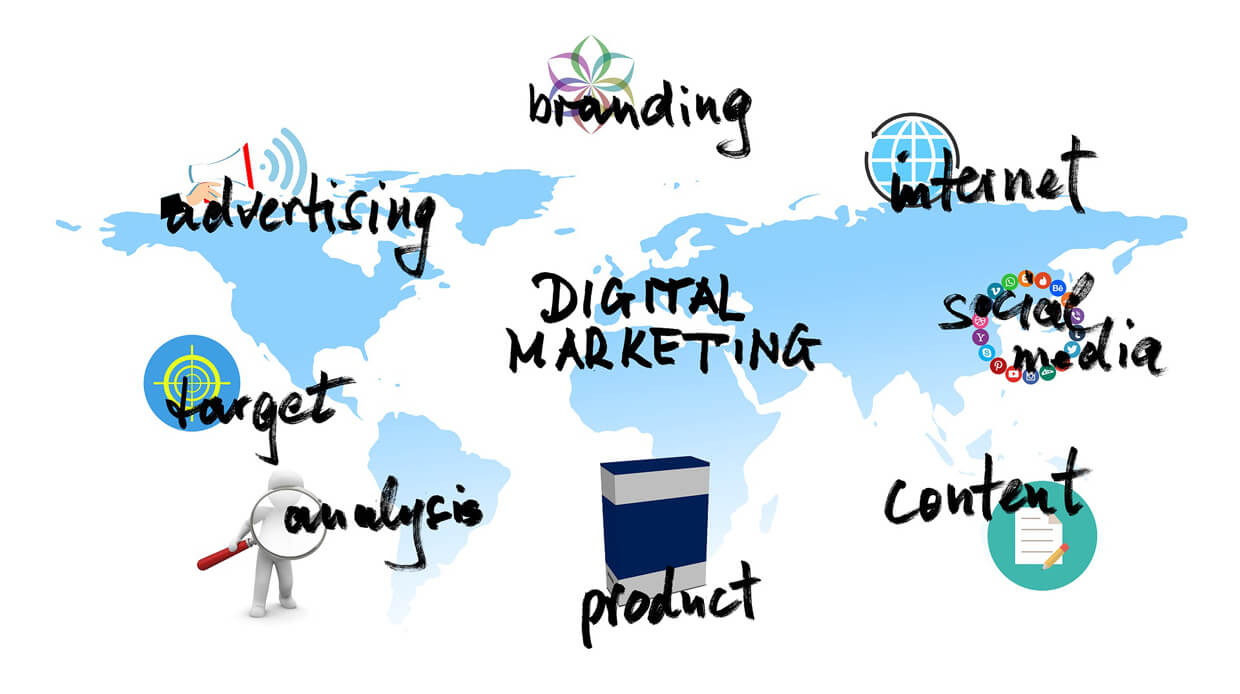 Digital marketing is also known as online marketing, internet marketing, web marketing, and even e-marketing (or electronic marketing).
It includes email marketing, social media marketing (SMM), content marketing, search engine optimization (SEO), and more.
The goal of digital marketing is to reach new customers and get them interested in what you're selling.
Once they've seen your message, they'll hopefully take action and buy!
Examples Of Digital Marketing
Examples of digital marketing include:
using social media to promote your business
blogging about industry trends and issues that affect your target audience
an email campaign to get people on your mailing list
running a contest on Facebook or Twitter
buying display ads on Google AdWords and Bing Ads
These are all examples of digital marketing tactics that can be used to drive traffic to your website and sales funnels to help you increase your business.
To learn more about how to drive traffic to your sales funnels, be sure to check out our guide:
Why Is Digital Marketing Important?
Digital marketing is important because it's the most effective way for businesses to reach customers today.
In fact, over 90% of consumers use the internet and search engines to find products and services they want to buy. So if you don't have a website or social media presence, your business is missing out on a huge opportunity!
But digital marketing isn't just about getting new customers – it also helps existing ones stay happy.
How Digital Marketing Works?
Digital marketing works by helping you connect with people who are interested in your business and the products you sell.
Digital marketing also works by reaching customers where they are, and on the devices that matter most to them.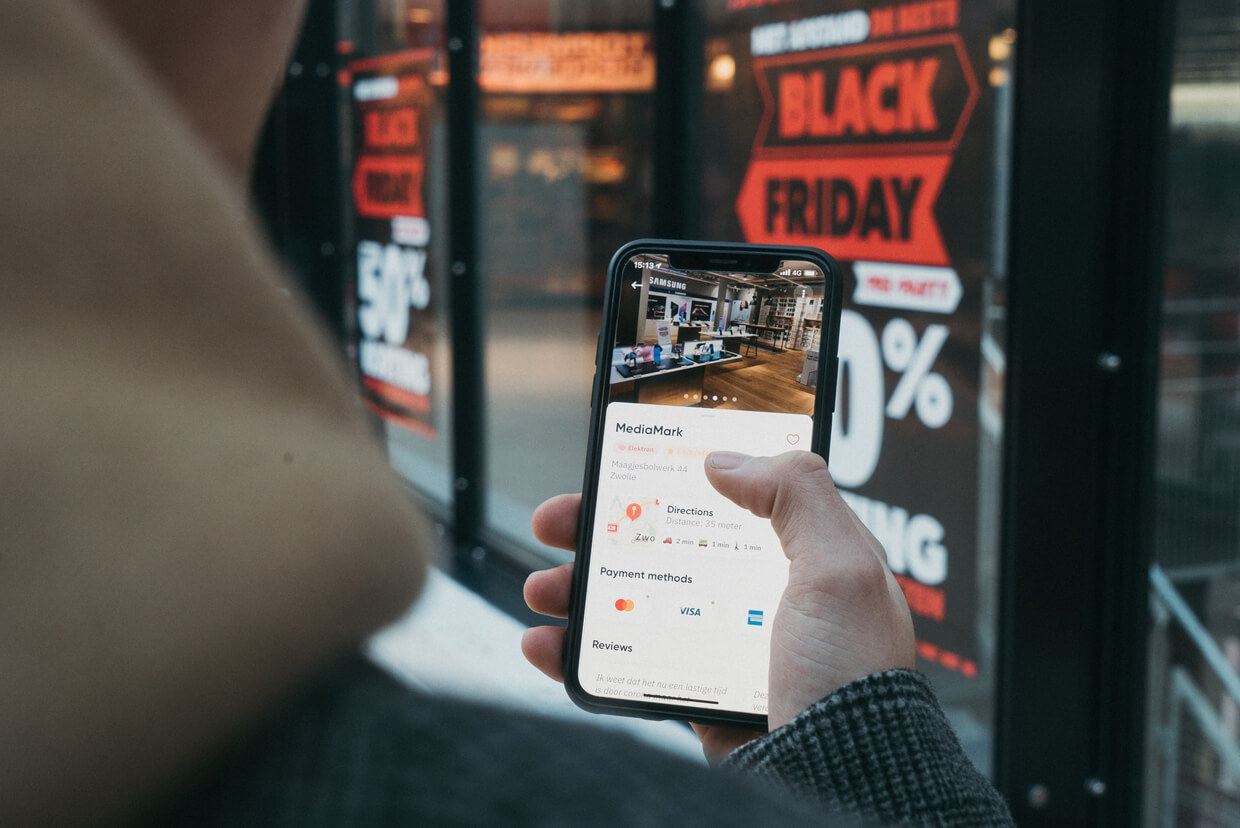 And, once they're connected, it's easy to keep them updated on what's new with your company!
With the right tools and strategies, digital marketing can help grow your business faster than ever before.
Need Expert Help Turning Browsers into Buyers?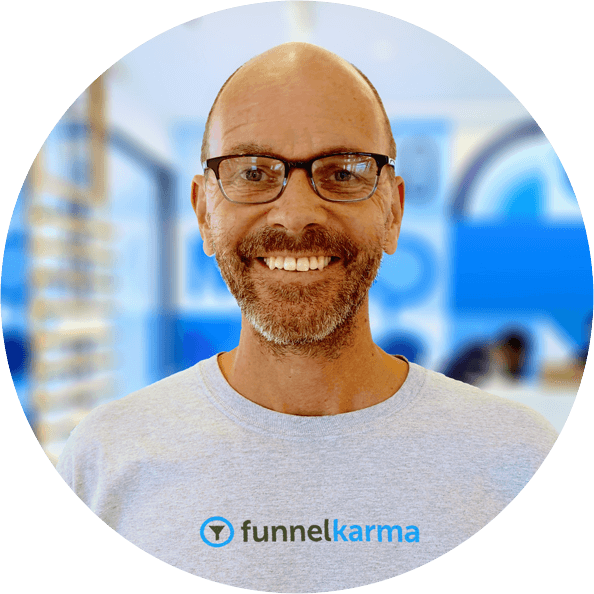 Let's Personalize Your Sales Funnel Together!
Ready to Master the Visitor-to-Customer Dance and Elevate Your Online Success?
What Are The Different Types of Digital Marketing?
Here are some of the most common types of digital marketing channels:
Content Marketing
Content marketing is a type of online marketing that uses content to attract and engage an audience. Its goal is to create valuable, relevant and consistent content so people will share it with their networks.
This can help build your company's reputation, drive traffic back to your website or ecommerce store, and increase your conversions.
Examples of content marketing include website articles or blog posts, social media posts, newsletters, e-books, videos, webinars, and podcasts.
The most effective content marketing to drive more sales is when your content is combined with good copywriting.
Want to learn more about content marketing from some of the best digital marketers out there. Look no further than Neil Patel or Gary Vaynerchuk (commonly known as Gary Vee).
Both Neil Patel and Gary Vaynerchuk are digital entrepreneurs who have built hugely successful businesses by sharing their expertise with the world through content marketing.
Neil Patel uses content marketing to build authority, gain trust and drive sales. He's also a master of SEO and uses content to ensure his sites rank very high in Google's search engine results pages (SERPs).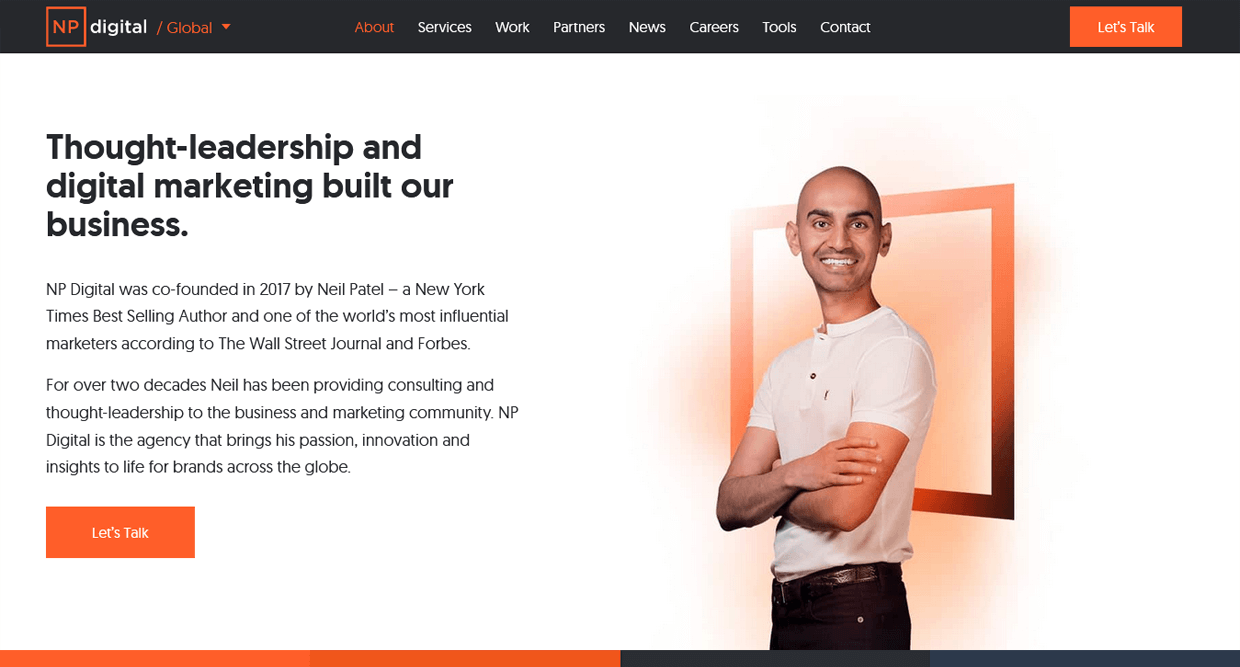 Gary Vaynerchuk is another great example of someone who has built an empire on content marketing.
Gary has used content marketing to build his personal brand, and create a huge following on social media. He is known as one of the most influential social media marketers in the world.
Gary also uses content to drive sales and grow his business in ways that traditional advertising could never do.
It doesn't matter if you have a small or large budget for content marketing – these two digital marketers prove that it works no matter what size your company is.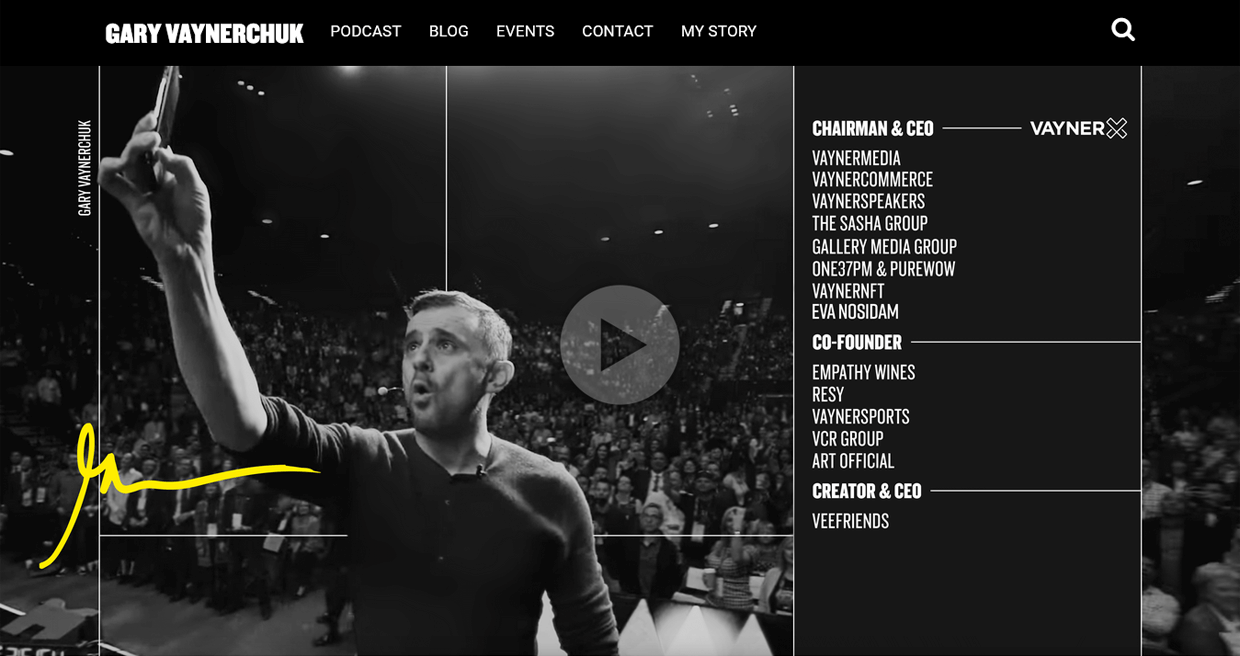 Email Marketing
Email marketing is a type of digital marketing that uses email to attract, engage and retain customers. It's also is a powerful way for businesses to reach customers. Better still, it's easy to set up, maintain and measure.
Email marketing can be used for a variety of purposes, including increasing sales, nurturing leads and communicating with customers.
Done right, email marketing is one of the best ways to build relationships with your audience.
Social Media Marketing (SMM)
Social media marketing is a form of digital marketing that uses social media platforms to build and engage with a brand's audience.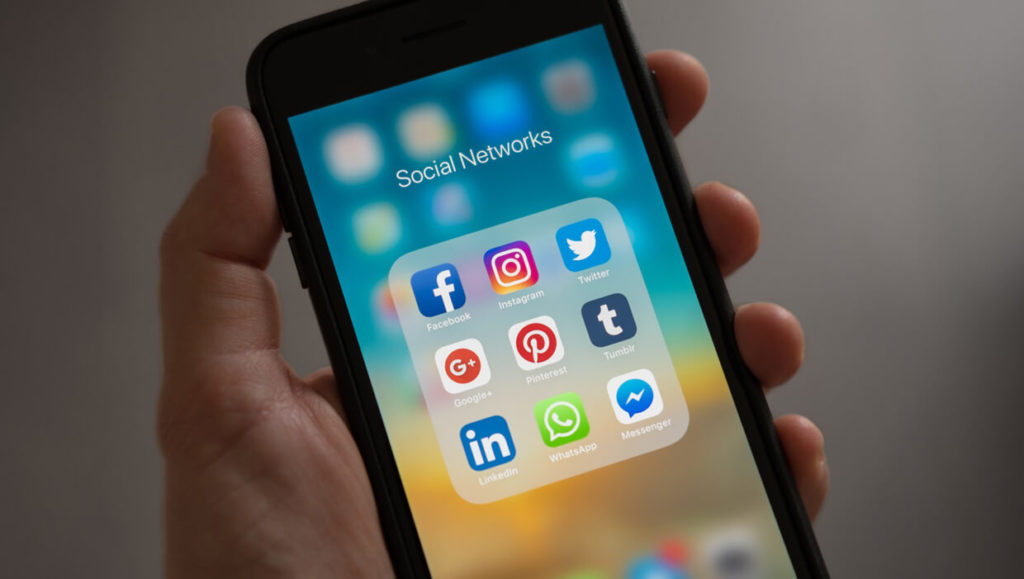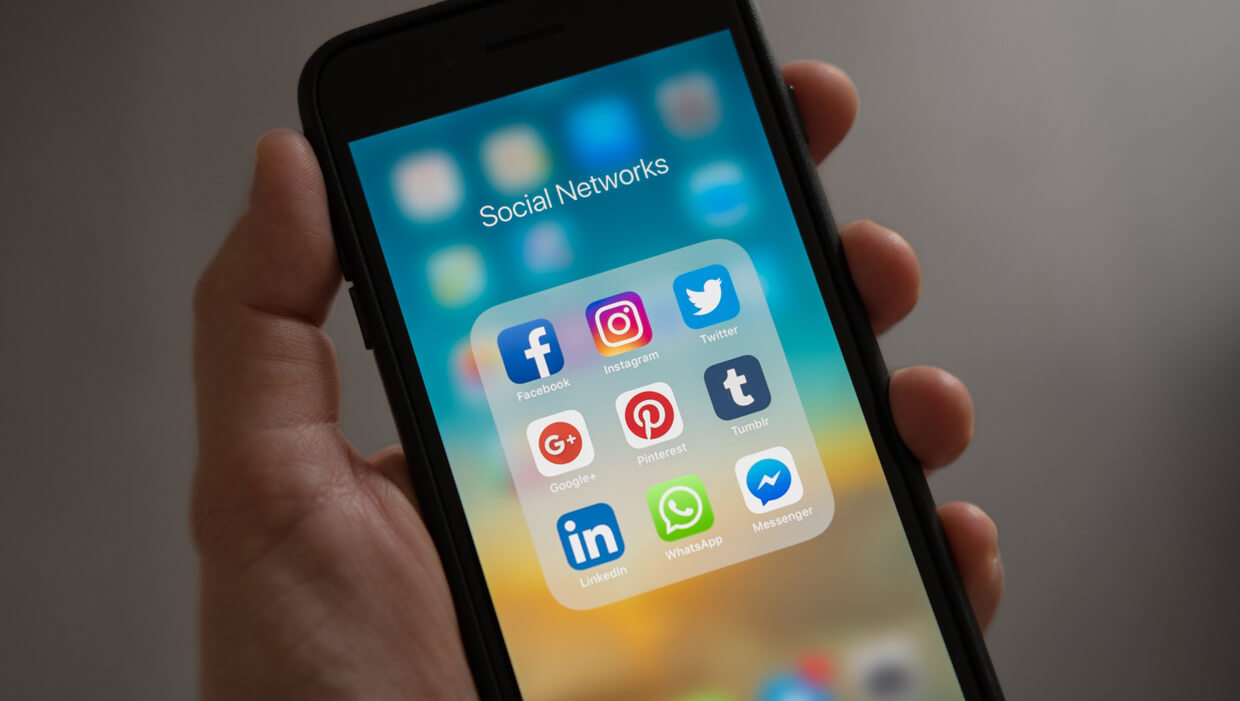 Also known as social marketing, it can be used to attract new followers on social media, increase website traffic and improve customer loyalty.
It can also help businesses get their name out there by encouraging people to share content.
Search Engine Marketing (SEM)
Search engine marketing is a form of digital marketing that involves using search engines to attract new customers.
It involves promoting a website by increasing its visibility in search engine results pages (SERPs) through organic and paid search activities.
The term search engine marketing includes search engine optimization (SEO), and pay-per-click advertising (PPC).
Got The Vision But Need The Right Tools?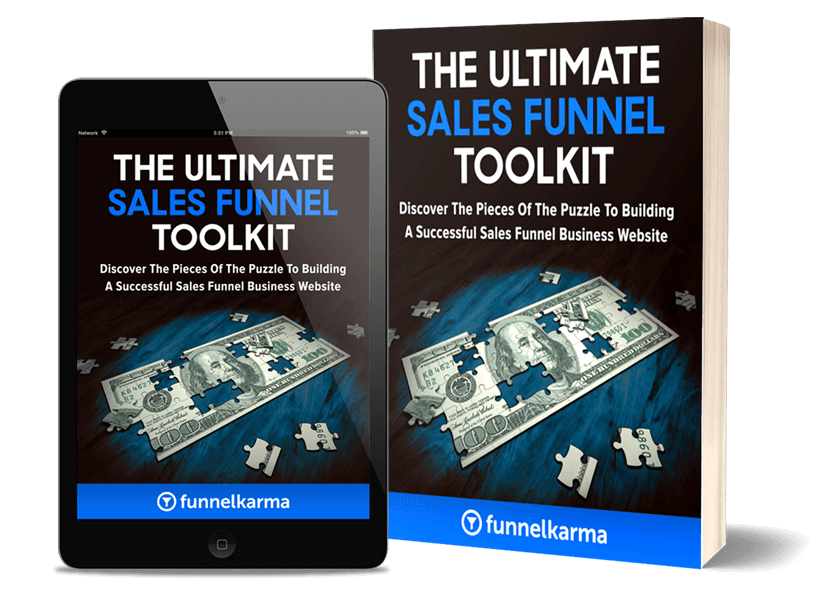 Unlock The Toolbox That Turns Browsers Into Buyers
Dive into our Ultimate Sales Funnel Toolkit for FREE and grab our exclusive selection of 37 pivotal sales funnel tools – every tool a game changer for savvy professionals!
Search Engine Optimization (SEO)
Search engine optimization is a form of digital marketing that helps websites rank higher in search engine results.
SEO is usually done by optimizing your website's on-page and off-page factors, which include the quality of your content, link building and social media activity.
Good SEO is a powerful way to increase traffic to a website through search engines like Google, Bing and Yahoo. The best bit – SEO is free!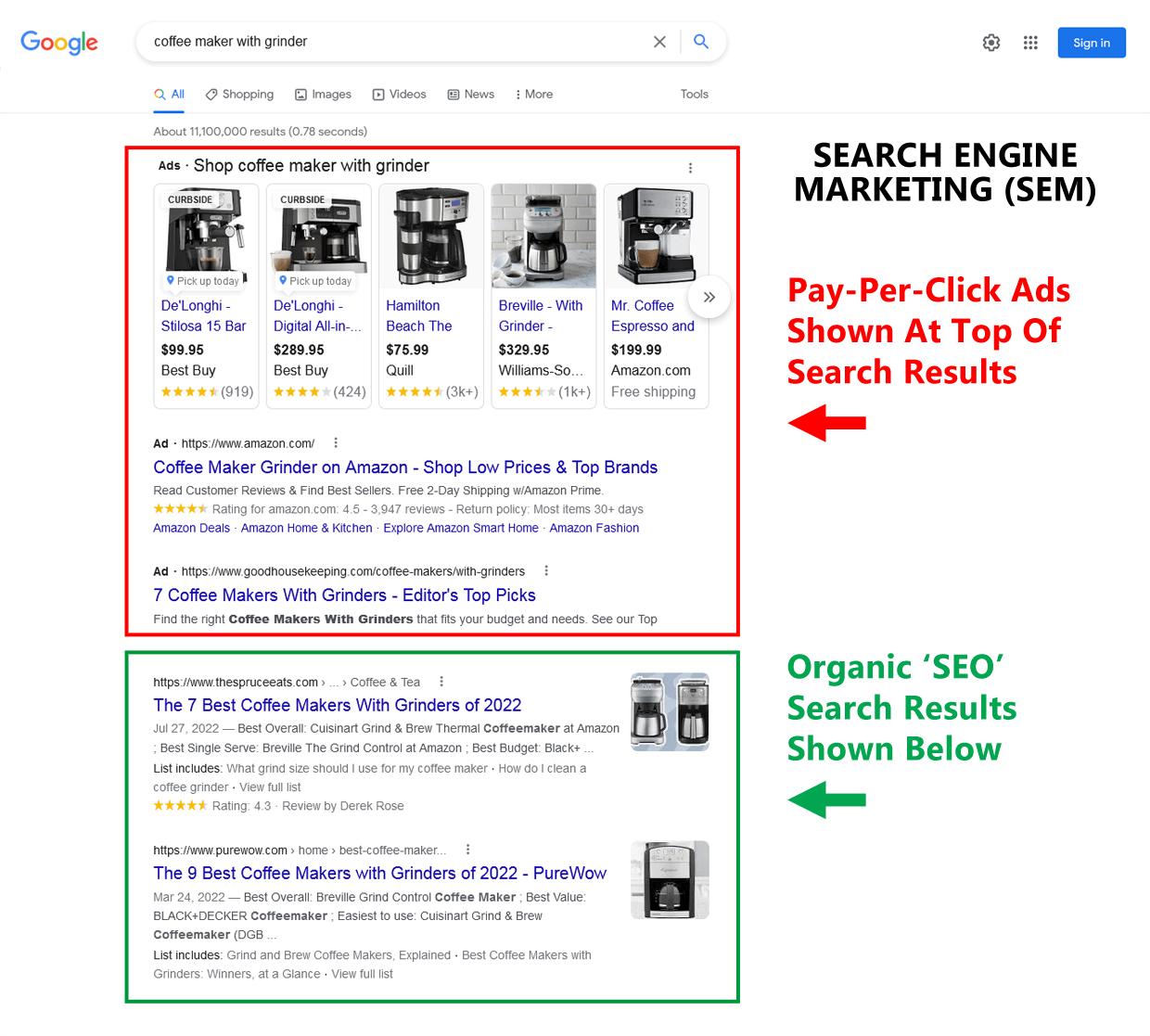 Pay-Per-Click Marketing (PPC)
Pay-per-click marketing is a form of digital marketing that charges advertisers a fee each time their ad is clicked on by a user.
PPC ads are usually labeled as "sponsored links" or "advertisements" in SERPs, and they appear above organic search results or on the side panel of your screen.
It's also known as cost-per-click (CPC) advertising or paid search marketing. The most common type of PPC is Google AdWords, which allows you to bid for specific search terms. Other forms of PPC include Facebook Ads, Bing Ads and LinkedIn Ads.
The benefit of pay-per-click marketing is that it's a highly targeted form of advertising. You only pay when someone clicks on your ad, so you don't have to worry about wasting money on unqualified leads.
PPC campaigns are also easy to track and measure. This makes them ideal for measuring ROI (return on investment) and keeping your retargeting costs down.
Mobile Marketing
Mobile marketing is a form of digital marketing that combines the use of mobile devices, such as smartphones and tablets, with traditional marketing methods.
With mobile marketing you can send text messages, push notifications and emails to users.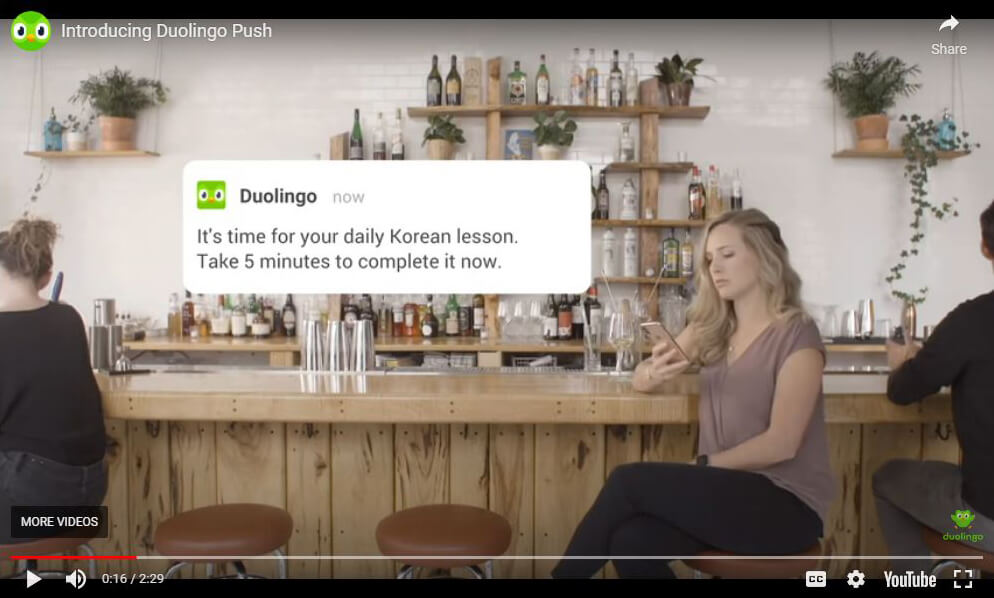 You can also include location-based services like geofencing that allow you to send messages when customers enter or leave a specific area.
Mobile marketing has become increasingly important in recent years due to the rise of smartphones. With more than 6.6 billion smartphone users worldwide, it's no surprise that marketers are looking for ways to reach this massive audience.
The benefit of mobile marketing is that it allows businesses to reach customers at all times.
Messages can be sent whenever they're most relevant – whether that's while customers are waiting in line at a store or sitting on the couch at home.
Instant Message Marketing
Instant message marketing is a form of mobile marketing that sends text messages to customers on their smartphones and tablets.
It allows businesses to connect with customers in real time via instant messaging platforms such as Facebook Messenger , WhatsApp, and SnapChat.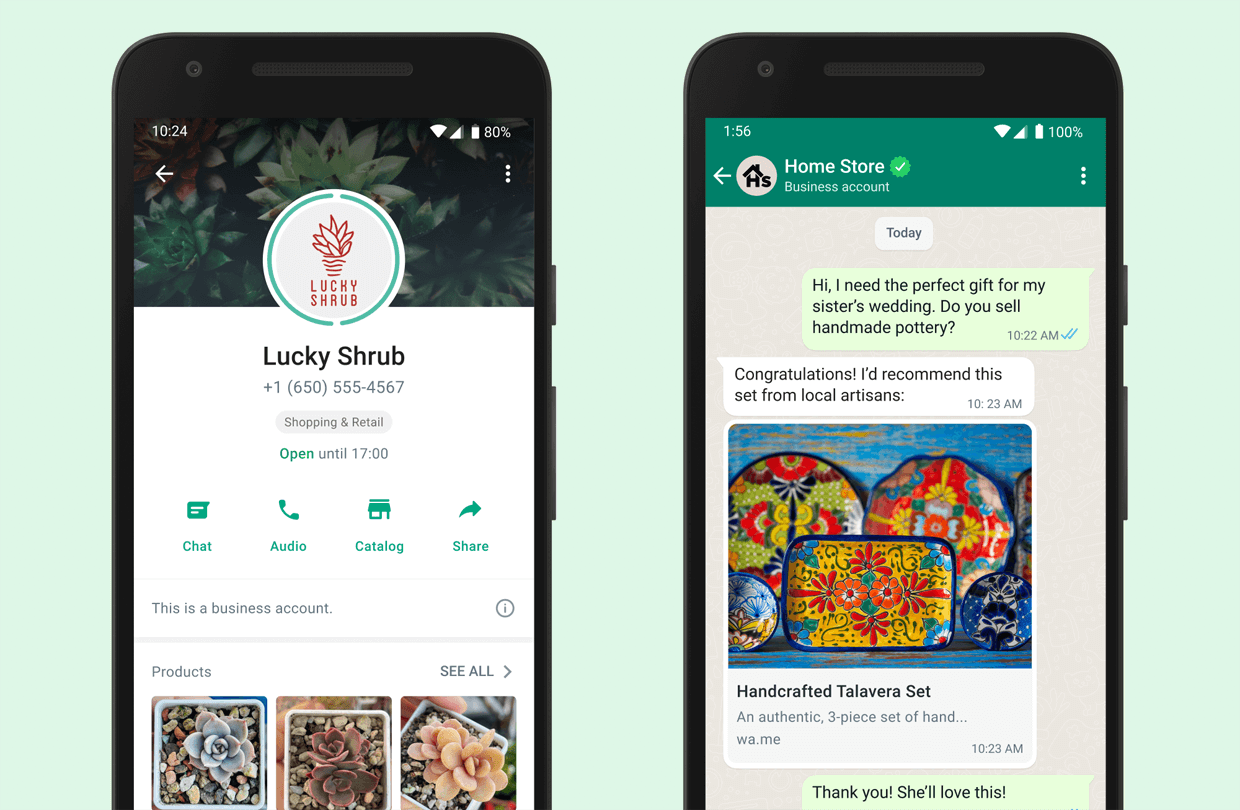 It's often used for direct sales promotions, or to provide immediate updates about new products and sales events.
Influencer Marketing
Influence marketing is a form of marketing that uses influencers to reach a wider audience. It can be used alongside traditional forms of digital marketing, such as SEO and PPC campaigns, or in place of them.
Influencer marketing is most effective when it's used to promote products or services that are relevant to the influencer's audience.
For an example of the power of influencer marketing, look no further than Huda Kattan, owner of Huda Beauty.
Huda is one of the most influential beauty bloggers on Instagram. Having quit her job in finance in 2010, and being frustrated that she couldn't find false eyelashes to buy, she started a beauty tips blog on WordPress.
Fast forward to today, Huda now has over 62 million followers on Instagram, YouTube, and TikTok.
And, she has used these platforms to successfully build her brand into a beauty empire that's worth a whopping $1.2 billion dollars.
Incredibly, Huda claims not to have spent a penny on advertising.
But, now she can now earn $122,000 per Instagram post if businesses or brands need one of the best beauty Instagram influencers for their marketing campaigns.
The key here is, as a leading market influencer, Huda's fans trust her recommendations. This means they're significantly more likely to buy any products that she endorses.
However, Huda's influence goes way beyond just selling products. Huda also uses her platform to spread awareness about relevant and important issues within the beauty industry too.
Affiliate Marketing
Affiliate marketing is a form of online advertising where publishers, bloggers, and other content creators get paid for promoting other people's products.
Affiliates are typically given a unique affiliate link to share on their website or social media profiles. When someone clicks on the link and purchases something, the affiliate gets a commission.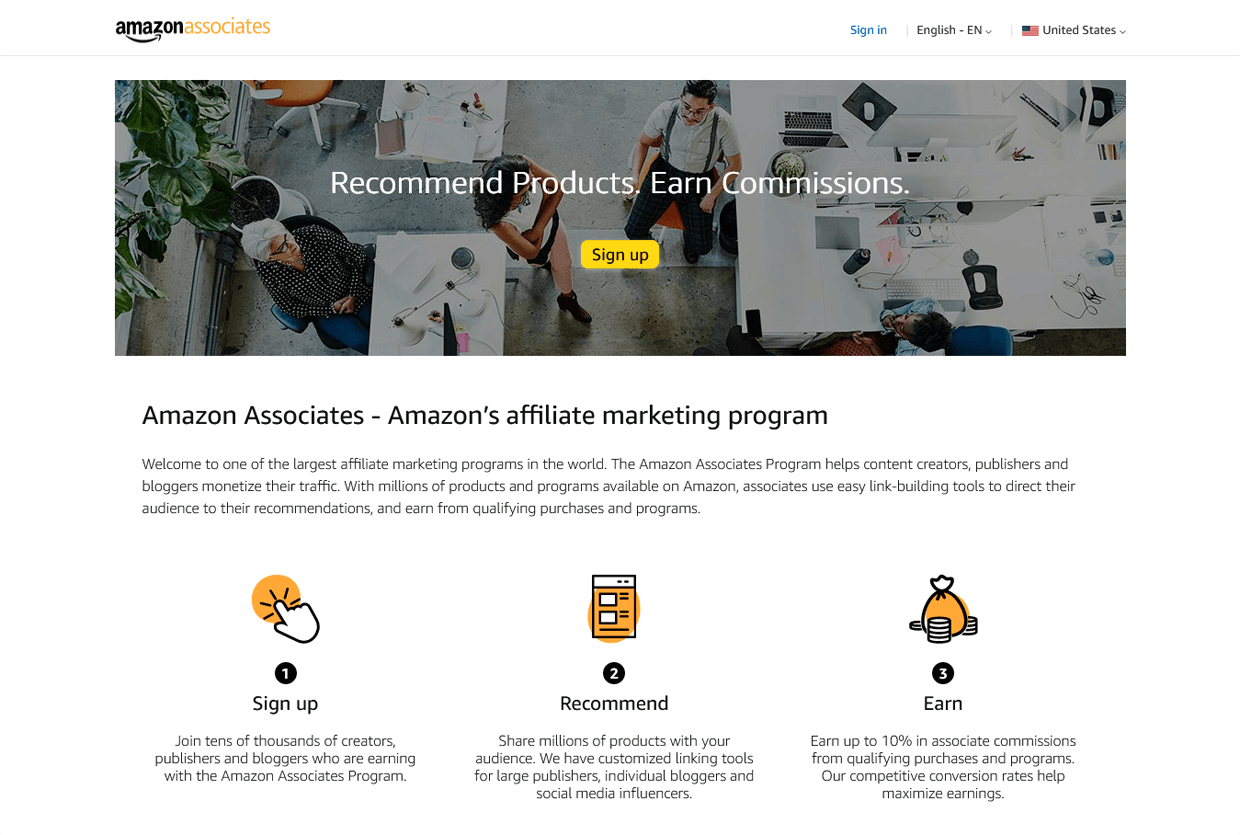 One of the key benefits of affiliate marketing is the ability to earn commissions on products you don't have to carry inventory for or ship out yourself.
Other forms of digital marketing include video marketing, audio marketing, and virtual reality marketing.
What Are The Benefits Of Digital Marketing?
Digital marketing has grown to be the most effective and efficient form of marketing today. And, it's not surprising why…
Let's take a look at some of the most important benefits that digital marketing can offer:
Increased Visibility and Brand Awareness
Digital marketing can help you reach people who would never hear about your business otherwise. It helps you to build a strong message.
And, with the right digital channels, you can gain exposure beyond your local area and increase brand recognition worldwide.
Reach A Wider Audience
Digital marketing helps businesses to reach audiences they would never be able to reach before. You can reach millions of people from all over the world with just one post on social media, or a simple email campaign.
Target Specific Audiences
Digital marketing enables you to reach potential customers who fit a specific demographic or location, as well as those who have specific interests and hobbies.
This allows you to create more targeted campaigns that will be more effective at reaching your ideal customer base.
Increased Sales
The most obvious benefit of digital marketing is increased sales. Once you have your online presence set up, it's easy to set up campaigns that will help bring in more customers.
You can create landing pages that offer free consultations and product samples, or run ads that direct people to special offers on your site.
Whether you need business-to-consumer (B2C), or business-to-business (B2B) marketing, effective online marketing will boost your bottom line.
More Freedom
Digital marketing allows for more freedom in your business. You can set up campaigns and promotions from anywhere as long as you are connected to the internet.
You can also automate your email marketing too. This allows you to run your business on autopilot so you can spend more time on other areas of your life.
Easy To Use
Digital marketing doesn't require any special skills or training. All you need is a computer and some time!
Anyone can create an effective online advertising campaign without needing to know anything about coding or design.
Fast To Implement
Digital marketing is very fast to implement. Once you have a website set up and an online presence, it can take just a few hours to create an effective campaign.
It doesn't matter whether you have experience in online advertising or not. Anyone can learn how to use the tools available and get started right away.
Low Start-up Cost
Digital marketing campaigns are much cheaper than traditional media advertising, such as television, radio ads, and direct marketing.
This means that individuals and small businesses have access to more affordable ways of getting their brand out there and reaching their target market.
Even if you are a beginner, with the right content, you can compete with the big guys!
Cost Effective (Lower Customer Acquisition Cost)
Digital marketing campaigns are cost effective because they can reach more people at a lower cost.
This means you don't need to spend as much money to acquire new customers. This also means you can focus your budget on improving the quality of their product or service instead.
More Personal
Digital marketing allows you to engage with your customers on a more personal level, which is not possible with traditional marketing techniques.
You can create personalized messages based on customer preferences.
For example, if someone has been shopping at your store for several years and they frequently buy a certain type of product from you, you can send them an email with an offer related to that product that will entice them into buying again from your store.
Flexibility To Test Different Strategies
Digital marketing allows you to test different strategies and find out which ones work best for your business.
You can try out different promotional offers and see which one drives more customers to your store. This flexibility allows you to optimize your marketing efforts.
This means that you can spend less time and money on ineffective strategies while focusing more on the ones that are working well instead.
Measurable and Trackable
One of the biggest advantages of online marketing is that you can measure and track your results. This allows you to see which strategies are working well for your business and optimize them accordingly so that you can get better results over time.
Digital marketing also provides you with more data about your customers and their needs. This helps you create better products and services that people can use in the future.
Real-time Feedback
Real-time feedback is crucial for any business. Digital marketing allows you to measure how well your content performs in real time so you can make adjustments if necessary.
Better Return On Investment (ROI)
Digital marketing provides a higher ROI than traditional methods, such as print and television advertising. You can track the results of your marketing campaigns so you know what works and what doesn't.
This allows you to make adjustments to increase the effectiveness of future campaigns.
Easily and Quickly Scalable
Digital marketing allows you to quickly scale your advertising campaigns. You can increase or decrease investments in various channels depending on how well they are performing.
There's no need to wait for contracts or approvals from ad agencies before making changes – you can do it all yourself.
Grow Your Business Fast
Ultimately, digital marketing enables you to increase your sales while reducing your costs. You can reach more people and sell more products at a lower cost than traditional marketing methods. This makes it a proven way to rapidly grow your business.
Is Digital Marketing Easy?
Digital marketing is much easier than you think. It's also certainly easier than traditional media advertising.
Yes, it takes some time to learn the ropes and build your skills. But once you figure out what works best for your business, marketing online will become second nature.
You can manage your own campaigns in just a couple of hours each week. You don't need to hire a team of professionals or spend thousands of dollars to create ads – you can do it all yourself.
This means that you will be able to focus on other aspects of your business while still growing sales through your digital channels.
With a little training or a digital marketing course, you can learn faster.
But the key is to just get started. With real-life experience you will quickly become a digital marketing expert!
How Can You Get Started With Digital Marketing?
So "How can I start digital marketing?" I hear you ask.
Well, the best way to start is to try a few different strategies.
To begin, try to answer these 4 key questions:
What do you want to accomplish or what are your business goals? (brand awareness, lead generation, driving sales etc.)
What is important to your target audience, and how are they communicating with each other? (Social media, email etc.).
Which digital marketing platform fits your brand and audience? (Facebook, YouTube, Google Search, email etc.).
What content will help your audience and help you to reach your goals? (Articles, videos, ads etc.).
Answers to these questions form the basis of your digital marketing strategy. And, with a good strategy you can create the right content.
Once you have your strategy in place here are 5 suggestions of how you can start digital marketing:
Write Blog Posts Or Articles For Your Website
Start a blog. Blogging is a great way to reach out to customers and prospects online by providing valuable information that they want to read.
Just make sure that each post has a call-to-action (CTA) at the end so that visitors know what you want them to do next (such as filling out a form or clicking on a link).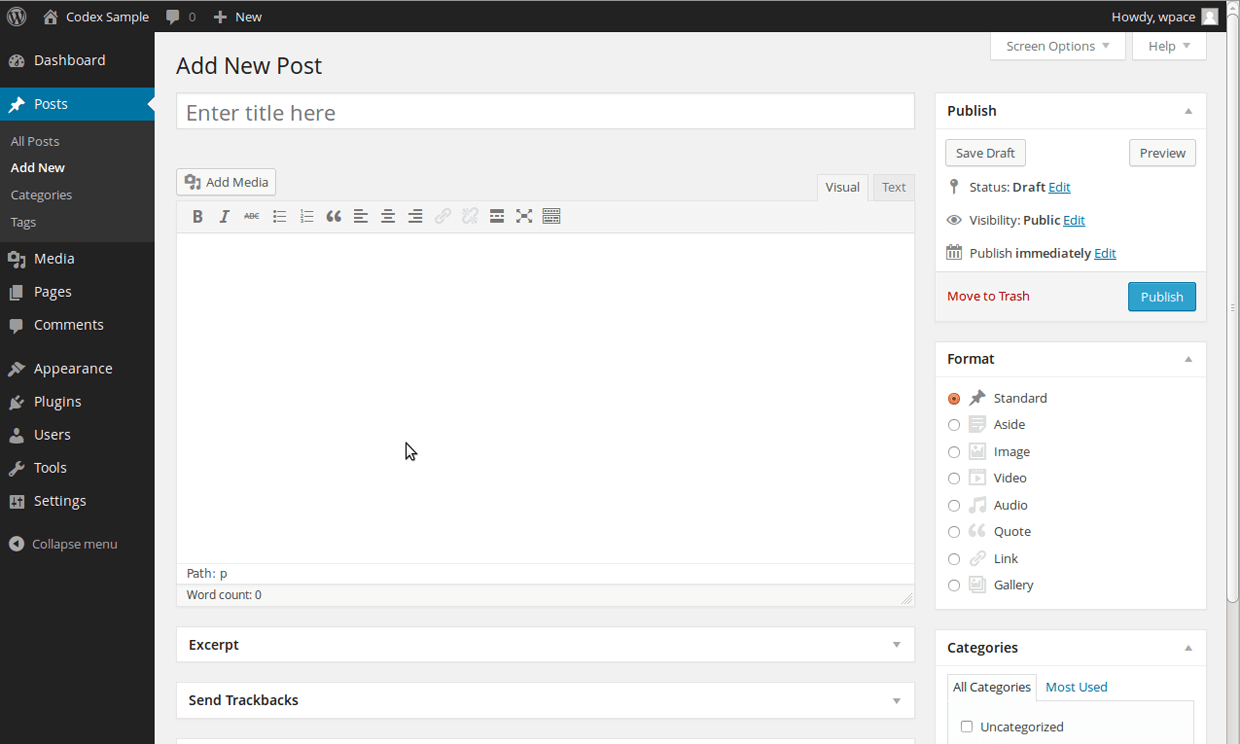 Don't have a website? Then you need to create one!
Using WordPress you can set up a blog in minutes and start writing. Once you've written a few posts, you can use social media to promote them by sharing them on your Facebook page or tweeting about them on Twitter.
Create Content For Social Media
Social media platforms are free and easy ways to share information with your customers and prospects. Simply create social media profiles and content.
You can create content like posts, videos, and images, and infographics. Just make sure that the content you create is valuable and interesting to your audience so they will want to share it with their friends.
Posting links to your blog posts is a great way to get people interested in reading more about your business.
But don't forget that when you post on social media, it's important to keep it professional. Never use slang or swear words.
If you're not familiar with social media platforms like Facebook, Twitter and LinkedIn, it's time to learn!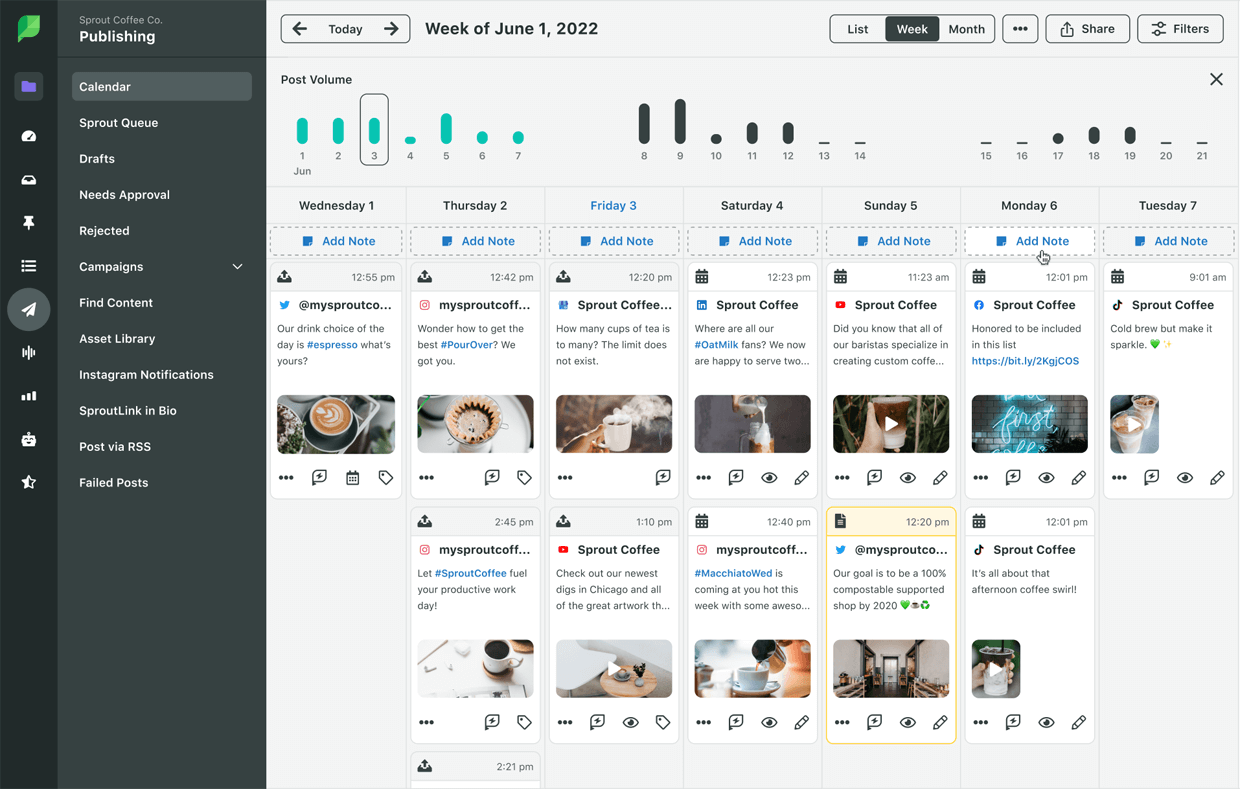 Create An Email Marketing Campaign
Email marketing is one of the easiest ways to get started with digital marketing.
For example, you can create an email list by inviting people who have visited your website to sign up for your newsletter.
Then you can send them information about events, products and services that they might be interested in.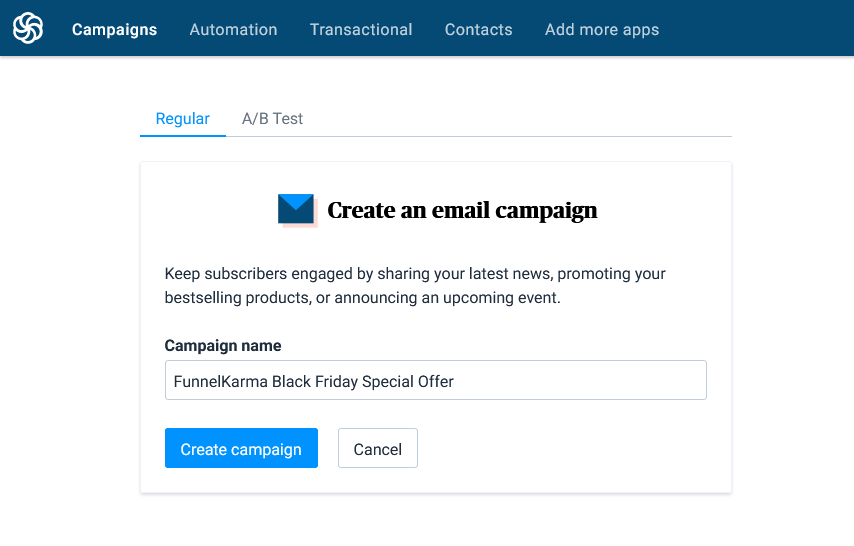 But the key to successful email marketing is making sure you're adding value to your audience.
For example, if you're a photographer, send them tips on how to take better photos or share some of your favorite shots with them. Or, If you have a fitness studio, offer free access to workout videos online so people can try before they buy.
Most importantly, make sure to include links back to your website so they can learn more if they're interested in what you do. Also include your call-to-action. Let people know what you want them to do next.
For example, you might ask them to follow you on social media. Or sign up for a free trial of your one of your products or services.
Just remember – don't be afraid to try new things.
Most businesses don't know where to start when it comes to marketing their brand on social media, so they stick with what works instead of trying something new.
If you're not getting the results you want from your current strategy, experiment with something new until you find what works best for your business!
Run Ads On Social Media
Social media advertising is also a great way to get started with digital marketing.
You can target people who are interested in your business by creating an ad that is only aimed at a specific audience.
Creating ads on social media is simple, and you can run them for as little as $5 per day.
Try tools like Facebook Ads Manager, Instagram Ads Manager, and Twitter Ads.
You will quickly see which ads works best for your business and those that don't. Then you can retarget ads to the people who have already visited your website and shown interest in you.
Just remember to create a goal for each social media campaign so you can measure the success of your ad efforts.
Use Paid Advertising On Google
Paid advertising on Google is another very effective way to get started with digital marketing.
Google has a wide range of paid advertising options, including text ads, video ads and shopping ads. You can create an ad campaign by setting up a budget and targeting your audience.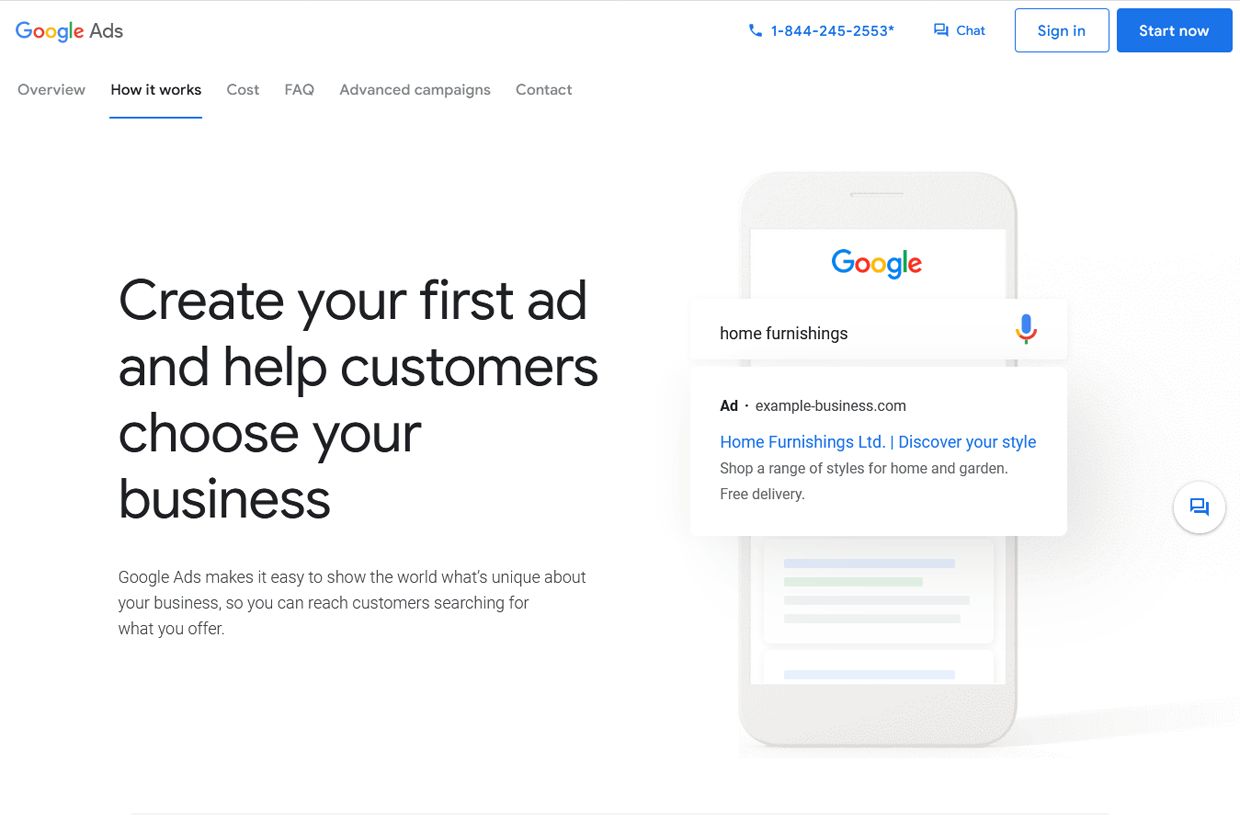 One of the biggest benefits of using paid ads on Google is that you can easily track the performance of your campaign. You can see how many people saw your ad, how many clicked through to your website, and how much money each click cost.
This means you can quickly see which ads are working and which ones aren't. You can then adjust your campaign accordingly.
These are just some proven ways you can start your digital marketing journey today.
The key is to be strategic about your approach, set clear goals and measure your results.
I know… if you're new to online marketing, it can seem like a daunting task.
But, by taking small steps and focusing on what works for your business, you can quickly create an effective strategy that drives results.
Conclusion
So, should you invest in digital marketing?
Absolutely YES!
You've got what it takes to make your business soar, but you need the right tools to get there.
Digital marketing is a powerful, cost-effective way to grow your business and make more money.
But to succeed, it's important to do it right.
First, start with a strong focus on your return on investment (ROI). If you can't measure what's working and what isn't, then how will you know if your efforts are paying off?
Second, don't forget about content – it's still king! Fill your site with useful information that educates consumers while also building trust.
Finally, remember that great content comes from great people – so don't be afraid to put yourself out there! You can do it!
With the right digital marketing strategy, media mix, and a little work, you can expect to reap significant rewards!
Digital Marketing FAQs
Here are some of the most frequently asked questions I get from beginners who want to learn more about digital marketing.
Disclosure: This content is reader supported, which means that if you click on some of our links then we may earn a small commission at no cost to you. You can read our disclaimer for more info.
Want To Learn More About Sales Funnels?
Get Free Sales Funnel Tips, Examples, and Other Resources To Help You Build A Business And Lifestyle You Love.